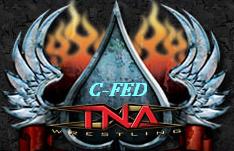 (July, 1, 2005)
The Rest of the Forum Frenzy was completed, which featured Invisible/Mahagee retaining their tag titles against FTW, Slater winning the IC title from LK. Rob Roider retaining his title from Paul Carrigan and Jonny Vegas. Previous to this match we saw the epic last man standing between The Hateman and Jack Icon, with Hateman getting the pin.
But the most prestigious moment of the night was when Azriel won the Frenzy to secure his world title shot at Forum Mania III. It was an exciting night and when Azriel eliminated The Dub from the Frenzy, the fans roared in applause, and the show came to a close. I will include a list of entry order and elimination on the Random Comments page.
In outside sources, Paul Carrigan and Innovator have been completely avoiding each other leading up to their match on RAW, as they don't quite get along. The match maybe very stiff, if these guys can't put their personal feelings aside. Especially with Paul's new finisher hte Brain Damage, that gave Rob Roider a tremendous black eye.
From inside sources, it is expected that a new stable will emerge on this comming RAW is Groovy. Raw will be much anticipated with the bitter feelings match between the World champion Innovator, and Paul Carrigan. Added to the card will also feature Azriel, MVP, and Invisible to take on Madman, James Steele and Zack Morris. All of these guys have beef to settle, and more on this will be included on the Random Comments page.
Now the road to Forum Mania is comming fine tune, we may expect some hot future feuds. NM has stated that this card will be the most packed and signifigant in TNA history. He has also said in an announcment with TNA's roster, that he will step down from head booker after this ppv and will appoint a new one. He has been an above average booker and if he feels he needs to do this, TNA will be sad to see him go.
That's it for TNA's Insider,
Peace.
--------
(June, 3, 2005)
Time has come for another Insider, and it looks like Forum Frenzy is shaping up to be one of the most monumental ppv's of all time. In face the first half was so long that the ppv had to be seperated into two parts, look for Forum Frenzy V2 to be up tomorrow with such matches as the Tag Title match, the VBX Match, the IC title match and the Forum Frenzy itself. So far it appears that this ppv is drawing in a strong 7.0 rating, which would tie them with Third Reich Rumble.
Aside from this rumble, their has already been a triple threat match for the world title in what might have been the closest called matches in TNA history. In the finale of the match, Azriel would lock Innovator into his vicious crossface, while Innovator crawled over to pin the fallen Madman while tapping out and Madman getting his shoulder up! The tape however was reviewed and it was decided that Innovator would remain World Champion. But this just fuels the fire for Madman and Azriel, to reclaim their number 1 contenders spot and go on to seek a win in the Frenzy, at a change of headlining Fourm Mania III.
Also in backstage reports, their has been another incident involving 2 C-fedders in the TNA parking lot. Apparently Innovator had exited his vehicle when Paul Carrigan came up and began shouting at him, Innovator would give Paul the middle finger and walk on as Paul kicked the champs car and left the scene immediately after. It is apparent these two have ill feeling towards each other, so it should be interesting to see how their title match plays out on RAW following the Frenzy.
They're not the only ones however, their is an endless supply of talent in TNA, which might make this match one of the most unpredictable. There will also be surprizes in this match, perhaps someone returning? No, it won't be me, I am not cleared wrestle... But perhaps MVP will be at the Frenzy, as he is slated to be in ring shape. Anyway, I can't give more on these details but keep an eye out. The Forum Frenzy should be completed by Sunday, and as you know the winner of the Frenzy will go on to headline Mania for the World Championship.
This is all I got to say,
Peace.
------------------------------------------------------------
(May, 16, 2005)

Well, it's been a very long long time since I've had the chance to update the site. But here's an update for after Cool Breeze, which I may add, drew in a strong 6.8 rating. This is awesome news, as it puts the ppv in the top 10 highest TNA ppv's of all time. I included a brief run down of what happened at CB in Reviews.
Besides, Cool Breeze alot has happened in recent weeks. One particular area I must address is the XWC comming into c-fed entertainment, possibly in spite of TNA. Former VBX champion; James Steele had plans since joining TNA, but he claimed he would let these ideas rest and not pursue them.
However, in a turn of event James Steele started his own promotion with the help of LC. Steele claims that he wasn't being treated fairly in TNA but the main reason he did this was to have power. LC made a shocking return back into c-fedding after his situation with TNA where he resigned.
It is unknown of the direction of this XWC, but I feel that it won't last for very long unless they can establish a foundation which doesn't look to be happening. Someday I feel that LC will return to TNA and leave this promotion behind, as LC has had a tremendous career in TNA. But alas, that doesn't seem to be happening.
Anyway, I should also discuss the angle between NM and Paul that might have been predictable throughout, it was revealed to be a hoax as was speculated. Paul and NM were going to start alittle interpromotion with Nojabba and NCW. But it didn't go as planned and it was revealed that the rivalry between Paul and NM was mostly scripted. But after some major swerves(RB), I suppose it is difficult to pull one off nowadays.
There isn't much to tell without going into deep details, but the next ppv will be the third Forum Frenzy, where 30 men will compete for a shot at the World title for Forum Mania III. Also to note, there will be some other matches on the card, including World Title match : Innovator(C) vs Madman cs Azriel.
I basically covered everything I could think of for now, so until next time,
Peace.
------------------------------------------------------------
(April, 22, 2005)
Cool Breeze is just around the corner, it has already shaped up to have a phenomenal card. And the first installment of the Dude's Love Lounge set everything straight.
We have an IC Title #1 Contender's Open Cage Invitational: for everyone not booked in another match. A Legends Match: Jack Icon vs. The HateMan. A Hardcore Match: Triple OG vs. Chuck Jones. The Lumberjack match: Nowhere Man vs. Zack Morris. Battle of the Crazies VBX Title: James Steele(c) vs Wils'n. The TLC match to decide new Tag Team Champions: Paul/Vegas vs. Steele/Stoppable vs. Mahagee/Invisible vs. Vic/Mendez. The IC title will be on the line: LK(c) vs The Dub. And the most anticipated match on the card for the World Championship: Innovator(C) vs Madman
Azriel has sustained an injury after being brutally assaulted by Madman. And MVP may not appear at the PPV do to injuries suffered on RAW when a car ran him down, but he was able to make it to the King of the C-fed Awards where he was presented with the highest honour of being king of the C-fed. He defeated everyone in TNA and NCW and can now proudly add another trophy to his list of accomplishments. He deserves it.
You may have noticed a swarm of newcommers over the past month, such as television/movie star Jack Icon and winner of the Olympic Silver medal in the 96 summer Olympics, The Hateman. Also we have gotten Rob Roider, Chuck Jones, Wils'n, Johnny Vegas and Triple OG. I see potential in some of these guys but they may all prove worthy if they keep up with the other guys.
Also, allow me to mention that my stint on RAW was against my general consent but Paul Carrigan wanted to help push the TLC match by bringing in Invisible's former mentor, PDD. The storyline is that I was drugged up in one of the TNA dressing rooms and had no strength to stand up for myself. Now, I may not be 100% but I'm certainly getting much more active. I am now able to move with my walker, which is an improvement. I'm still not clear to wrestle of course, and they say I never will be. That isn't too positive but if I can't do it, I'll just focus on something I can do.
Apparently HHHitler and Nowhere Man have been working rather closely as was evident when HHHitler traded Triple OG to RAW. But now there has been some more interpromotional work, of course since Naitch is the founder of TNA he can leave and go as he may, but that doesn't include anyone else unless both owners give a permission slip. The NWA horseman were featured on RAW looking for the wounded champion after he defeated The Naitch in the King of the C-fed popularity contest.
You might be an avid NCW fan, so for those of you that are let me just say that HitlerMania was a fantastic ppv... even beating out Forum Mania II's high rating of 7.1 with an 8.8. For fun trivia, I will list the three highest grossing C-fed ppvs of all time, thus far: HitlerMania I(8.8), Forum Mania II(7.1), and Third Reich Rumble(7). With the way this year Forum Mania III is shaping up, you may see it surpass HitlerMania I, though it would be a hard rating to beat, we'll just have to wait and see.
That's it for this weeks Insider, now keep it positive.
------------------------------------------------------------
(April, 15, 2005)
Sorry it took so long for another addition of the Insider, it's just that I like to do one after each show. Anyway Raw came and passed but it certainly left it's mark. This edition of Raw is Groovy scored a 4.9, with 2 new champions comming in from Heat Stroke. Anyway, this is a great rating and beats the last Raw by .4.
Raw was packed this week featuring: An awesome opening segment between MVP and Innovator. Wils'n defeating Nick Grease in his debut match. The Dub defeats newcommer Johnny Vegas after Paul Carrigan interferes, getting revenge for when The Dub tossed him off a balcony. MVP got ran over by a mystery driver. Legend Killer retained his title by defeating newcommer Rob Roider. The Nobodies pulled a decisive victory over KPW. Madman won the battle royal and viciously assaulted his tag team partner afterwards(heel turn)
That basically sums up RAW, and now we have The Dude's Love Lounge to look forward to where he will give us a run down on what the final card for the ppv is and give us an explanation for the matches he chooses. He will also explain the situation regarding the tag team titles that have been stripped from Madman and Azriel.
Now onto some information you probably don't already know. Apparently Azriel is really suffering from a concussion and may be out of action for a month or so. Regardless we wish him the best of luck on a speedy recovery... PDD know's what your going through, but hey I'm slowly beginning to move my legs again, its only a matter of time when ill be up and walking. Advice for any of the injured guys, just keep it positive and keep training cause someday you'll be ready to go.
As you know we've had alot of newcommers join TNA within the past while, it looks like TNA is pulling forward. From now on it looks like their will be a PPV, Raw is Groovy, Love Lounge(repeat) which isn't a bad concept because now we're back into the more storymode era. It should be really interesting and im looking forward to see this develop.
Until next time, Peace.
------------------------------------------------------------
(April, 1, 2005)
Heat Stroke was finally posted and it was awesome. TNA Heat Stroke scored a very high rating of 6.8, making it's way into the top 5 TNA ppvs of all time, of course Forum Mania II is still in the lead with a 7.1 rating. TNA Heat Stroke also featured the crowning of a new TNA champion when Innovator put an end to MVP's long reign as TNA/KPW champion.
The match between MVP and Innovator had been building up for months, and all the mind games MVP played on Innovator rendered useless when the time came at Heat Stroke where Innovator would rise up, reach his destiny and capture the TNA WORLD title. Innovator might as well be TNA's hero by capturing the title and putting a rest to KPW. After the match, celebration ensued with the Nobodies who hoisted Innovator in the air and basically marched him around the entire arena. It was an experience like no other for Innovator.
After the PPV a big after party ensued which featured everyone on the TNA roster, besides PDD and LC but I'll get to them later on. Paul Carrigan was showing signs of resentment over his loss to the Dub as he felt his character wasn't being used right. He confronted the Dub and bad mouthed him over being late for work all the time, and that should have been a reason for Dub to lose. However management felt that Dub needed a win, as he lost on the previous ppv to Paul Carrigan.
On a sad note, LC has officially been released from his contract at his own request. He feels that he is done with the buisness and would like to move on. It is also noted that he has had problems with the President and head booker of TNA, Nowhere Man. LC has been complaining over the direction of the company, and NM wasn't too pleased. Needless to say, TNA has lost one of the most charasmatic C-fedders to ever grace TNA, we say farewell to LC, former TNA President and C-fedder.
On another sad note; As you might not know, I suffered severe neck and spine injuries when Big Vic botched a powerbomb where I landed flat on my neck. I was completely paralyzed for several minutes after the match. I am limited to a wheel chair as a result of the occurences that transpired last night. At first it was suspected I could return to the ring in several months from now but with a new diagnostic, it appears more fatal than one imagined, and I am not positive whether I will ever be able to step foot in a TNA ring again. Of course I will be mobile again in about 6-8 weeks but I will have to be carefull. It saddens me to say that my career in TNA might be over.
On the bright side, we still have Cool Breeze to look forward to when Innovator puts his title on the line against a challenger to be decided this comming RAW. The Nobodies are back, and with Innovator capturing the TNA World title, they're more dominating than ever. MVP lost at Heat Stroke but will he seek revenge? And what's to be expected of KPW after their founder LC left and losing all the belts at Heat Stroke. Tag Team Champions Azriel and Madman are in the house, and there could be some tension between these two. New IC champ LK will be defending his title... VBX champion James Steele is expected to be in action as well. Also, we will find out the condition of Paul Carrigan after being burnt alive and tossed off a balcony curtosy of the Dub. This just in, a Battle Royal will take place involving 15 TNA superstars to determine the number 1 contender for the World title.
TNA is on the rise, expect to see more great action in the comming weeks.
Peace.
------------------------------------------------------------
(March, 20, 2005)
Over a week after Raw, and the electricity is still high... Raw may be down in the rating's with NCW stepping up due to their excessive promo's and spam. Well, for what it's worth RAW scored a 4.5 which is all right considering the compition.
Raw featured the surprize return of NM and Invisible who have been sidelined for several months. Both former TNA champions came to the aid of Innovator in his battle with KPW that night. They managed to break through over a hundred security guards just for Innovator to get his hands on KPW who have been playing mindgames on him ever since they arrived in the company.
Although the rivalry between Invisible/Innovator is not settled yet, alot of the fans are anticipating these three to form together the once existent Nobodies. All three of these guys are good friends outside the buisness and are looking forward to working together, whether it be as enemies or partners. We will just have to find out and see what holds in store for this triad.
In other news, FTW has emerged on the TNA scene and have reportedly used alot of airtime in hopes of helping bring the TNA product up. Jose Mendez and Big Vic are set to be the next big tag team in TNA, and have been drawing in quite alot of attention. When Jose Mendez was asked what it was like to be in the C-FED he replied "Booze can make anything great, can't it?"
With alot of TNA talent on the injured list at the moment there hasn't been as much momentem in TNA but by Heat Stroke that will soon be settled. VC has had difficulties with his neck recently but is said to be recovering, it is unknown whether he will compete at Heat Stroke or not. Also The Dub is still alittle rusty in the ring, so he might be sent back to training camp unless he can shape up.(promo more)
Overall TNA Management is looking forward to the future of the product and hope to see ratings go up. With Heat Stroke the next biggest ppv before Forum Mania, it may just draw in some more interest. Remember Forum Mania III will be comming live in May of 2005, with a location to be announced soon.
Peace.
------------------------------------------------------------
(March, 11, 2005)
TNA Up Your Ass certainly proved itself worthy scoring a high 6.3, tying with TNA Here to Stay but still not quite topping the 7.1 that Forum Mania drew in. Another big swerve pertained at TNA Up Your Ass.
Basically, the creative decision was to put MVP in the KPW group role to help him make a heel turn as Innovator is being pushed as the big top face in TNA, it was sort of interfering. But now that MVP is the number 1 heel and Innovator is the number 1 face, this could lead to tremendous match for TNA Heat Stroke.
With all the new talent comming in, one has to wonder who's at the top. Of course James Steele believes he is and hasn't been afraid to say so but how does that make the vetran's feel? Sure he's a nice guy, the only thing he's got to work on is knowing his place. I know this may be out of TNA territory, but Marcyo Guerrero is gonna be huge if he keeps up, he very respecting and IMO the best new talent along with James Steele.
Of course we all know KPW has stepped up and taken control of TNA with LC as President, Zack as the IC champ, VC as brute force and MVP as the World's Champion. Who can say NWA has anything on these guys? Sure they got some great C-fedders (TRO,Corky, Naitch) but they won't last like KPW. KPW is the most solidified team right now in all of C-FED entertainment.
Enough about what I think, there's been some activity going on outside the ring with a couple of superstars. Apparently Paul Carrigan and James Steele got into a real confrontation backstage. Paul complained that James shouldn't be dissing his raps like that on broadcast t.v. James responded "No, just cause you been around longer, doesn't mean you're better" This lead to a verbal exchange of words and eventually it was broken up before anything violent could ensue.
It is expected that Heat Stroke will gross one of the highest C-FED ppv rating due to the promotion the PPV has been given and the matches to be expected (MVP vs Innovator) From what I know as an inside guy, you're in for a real treat at Heat Stroke, it is going to be off the charts.
Until next time, Peace.
------------------------------------------------------------
(March, 05, 2005)
This weeks Raw is Groovy scored a 4.9 which is still considerably good, and judging by the advanced purchases for TNA Here to Stay, it's likely to score a good number as well. The main event for this event featured the debut match of VC in TNA where he defeated Innovator with the help of KPW(illegal conduct) The way things are going, TNA might just be in jeapardy at the UYA.
In other news, the TNA Simulcast happened around the time RAW took place and it sparked some interest as it showcased the debut of NWA Horseman (The Naitch, TRO, Corkscrewed, Splaya) in effect The Natich and TRO defected to NCW, which was another blow to TNA.
Also, Disturbed is expected to leave TNA for some time as his frequent back injury became a problem. He gave a heartfelt speech over this, and might have won the fans over. It is unknown whether he will return but he is going to wrestle his last match at Up Your Ass against The Dude.
KPW, always full of surprizes is planning on another one comming soon. Could it be that they're introducing a new member to the group... Could it be that they're defecting to NCW? Who know's what these guys got planned but a little bird told me something big is gonna happen.
There has been another reported sighting with Seymour and Mahagee in Japan after their big dance off. Apparently these guys were both trained by Mahagee's father; Kuro Isamu. And both of them have had tremendous success in Japan and are rising stars within their respective brands.Remember everything is up for grabs as TNA Up Your Ass, the VBX title, the IC title, the tag titles, the World Title and TNA itself. Who will win control of TNA? And can MVP take back the TNA title which rightfully belongs to him. We'll see this Monday at TNA Up Your Ass. Peace.
------------------------------------------------------------
(March, 5, 2005)
To start things off, I will give you this weeks ratings for both the first installment of TNA Raw is Groovy drew a 5.1, which is up from last weeks 4.7... this is considerably good as the main event was announced with MVP/Innovator and fans expected something great. TNA Raw is Groovy has definately become a great concept for a show, and the fans respect it.
Recently Dusty Desmarais stepped down as TNA president to "retire" as he has been in the upper management position in e-fed/c-fed wrestling buisness for decades. He passes the torch to The Dude who has accepted his offer and will be writing shows from now on.
The Dude will be writing for TNA full time under the guidence of Dusty Desmarais in the mean time. A board of directors will also be in support of The Dude as he steps into position as TNA President. We wish him the best of luck in his endavours.
We must also take into account that KPW as they are in the ring are pretty close outside the ring. VC, LC and Zack Morris went out to the pub last night and let's just say it got alittle nasty. Zack was chatting away with some broad when her "boyfriend" approached and asked Zack to leave. Zack proceeded to get up and tell this big guy to back off, as she is free to make her own decisions...
This is when the guy(unamed) threw a punch at Zack and connected, Zack was almost out of it when LC came up and pulled the big guy off. The guy tried to get past LC, and that's when Zack took the big man down with a series of punches before the fight could be broken up. Anyway, no man was seriously injured over these events but they did arrest the big man who brought trouble into the pub.
In other C-FED news the triple threat for the TNA title at Up Your Ass has been cancelled. The reason they cancelled this match is to further push a big storyline within TNA that the writers deamed a "necessity" Therefor, not to seclude TRO and Innovator, there will be a #1 contenders match at the ppv for the TNA title. It has also been confirmed that the ppv following Up your Ass will be Heat Stroke. This is where the winner of the #1 contenders match will face the TNA Champion(MVP?)
It is has also been announced that in the future there will be a C-FED Simulcast featuring the 2 Champions of both brands TNA/NCW... It is unknown what this event will feature but it is sure to bring in some ratings.
Also, as I mentioned last week, Innovator and the Naitch had a confrontation last week that ended in the Naitch getting a fist full compliment of Innovator. This issue hasn't resulted in the Naitch pressing charges as he provoked the incident however both of these guys have made it clear that they're staying out of each others direction and want nothing to do with one another.
I guess that about covers it this week, I hope you enjoyed and I'll be back next week. But just incase something "shocking" happens I may add it into TNA Insider... Allright, peace.
------------------------------------------------------------
(February, 18, 2005)
Now that the big ppv TNA Here To Stay is over, it's time to get on with some inside information regarding this weeks Raw is Groovy. In case you aren't aware, The Dude has been appointed DOA of TNA which puts him just below Dusty Desmarias(President. I did mention that there would be someone comming in to help Dusty on the shows, but now you know who it is.
For the first Raw is Groovy, The Dude has a whole card planned out and it went extremely well. As I've mentioned before, I don't really do show reviews as I leave that up to MVP. But I will give the inside scoop of what went down.
Dusty has been known in TNA for being a hellraiser, he often defies authority and has no sense of morality among others. Well, much like his career in TNA, his career out of TNA might be just as wild (without the attack midgets, etc thing) He is constantly the centre of attention at the TNA party's with his wild drinking and his outragious antics, but unlike in TNA he has much respect outside of TNA.
Anyway to talk more regarding the show, I must say the fans were let in on a shock. Apparently management decided that since Innovator is pulling off a good face run and TRO's comming around to become a face that it's time to turn MVP heel. He did just that at Raw is Ratings, when him and the rest of KPW beat the shit out of Innovator before he could pick up the win over MVP. Well now it has been decided that the main event at TNA Up you Ass(next ppv) will pit MVP vs Innovator vs TRO in a triple threat match.
All these guys enjoy working together and have respect for each other inside and outside of the ring, so expect these men to respectfully put on an entertaining and heart felt preformance which could end up being Match of the Year, as MVP and Innovator themselves put on an outstanding match, and the ppv before that TRO and MVP put on a great Iron Man match as well. With the 3 of these guys together, expect one hell of a thrill ride.
With all the positive news backstage, there is some negative news. Apparently as Naitch was leaving the Raw arena that night he bumped into Innovator, and these guys really don't get along. Things escualted when Naitch told Innvoator that he's a fool and will never be champion, Innovator retaliated by shoving Naitch out of the way so he could get to his vehicle. Naitch held onto Innovator and told him to respect a legend, to which Innovator through a strong right hand which took Naitch to the ground, but he got up and tried to get at Innovator when a few of the guys in the back broke the fight up.
I don't know if these happening will effect Innovator's world tile shot, but it's being considered by the board of directors. Anyway, that's then and this is now, and now PDD's gotta roll so keep on watching cause you never know what's going to happen next on TNA Insider!
Brief Insider Update,
Paul "Savior" Carrigan has added another shock/swerve to the never ending list of shocks and swerves as he has showed his true TNA colours by defecting from NCW to TNA. Truth is, he was secretly still under contract in TNA while in NCW because in NCW he was only being paid by appearance. Apparently, NCW were oblivious to this until shortly before the segment aired where Paul turned on HHHitler. HHHitler agreed to this angle as long as TNA payed for the cost of Paul being in NCW at the time. Dusty agreed, and thus Paul "Savior" Carrigan has returned to TNA.
------------------------------------------------------------
(February, 13, 2005)
Just a day or so after TNA Here to Stay and the rating for that ppv scored a 6.3 with the highest grossing ppv being 7.1(Forum Mania II)... Not to shabby and the ppv delevered much to the fans delight. After the big swerve in TNA, what could possibly be on the mind of Dusty?
It's no secret that Dusty ran the fed KPW as it's president and due to low buyrates, and not getting a good tv deal he had to drop his show. Apparently this upset many of Dusty's employees and one of them demonstrated just how angry he was last night.
See, at the ppv VCrippler came down to the ring in a surprizing moment. He came down and revealed himself as the mystery partner in the 3 vs 3 match. After this, LC, Zack and VC all attacked everyone else in the ring. LC later admitted that him and Zack were never really at odds with another and it was all a scheme. He went on to announce the newest faction in TNA... the KPW Smark Foundation. What a major swerve by the master of swerves himself.
Besides that, Mahagee was able to obtain another championship when he defeated Madman to add to his massive collection, with the VB title he now holds 10 championships around the world(2 US & 8 Asia) What an impressive resume. But that didn't sit too well with another bitter superstar in James Steele who declared that he wanted a shot at the VBX title in a violent attack on Mahagee.
Also, "Impact Player"Justun Stoppable finally debuted at the ppv when he attacked Gerardo Fantana backstage, forcing Gerardo out of his tag match with Outsider. Now Gerardo has been sufferring problems with his neck during his stay in TNA, and it is not sure whether he will ever return to TNA. But to play off this angle they used a new star to do the honours of "injuring" his shoulder.
After the main event, MVP and Innovator were exhausted but that didn't stop them from going out and partying with other TNA superstars. The match turned out great with MVP picking up a strong win but not making Innovator look weak.
But is this the end of Innovator's quest for TNA gold, he had his chace... he fought hard to get there it surly can't end now. We already know TRO is #1 contender but by all rights Innovator is not going down this easy. Expect him to be in the TNA title search sooner than later.
All the TNA superstars were very pleased with the outcome of TNA Here to Stay and once again Disturbed got very drunk after the ppv and accidently knocked over the infamous office plant. Well, he through it across the room and it managed to break, after this the rest of the superstars were irate with Disturbed but they later forgave him.
One more thing, PDD has been added as the new TNA therapist to help liven up the mood of the stars backstage. And recent talks have come in that a new management role to help Dusty out with the shows. Stay tuned for further developments by watching your regularly viewed program, TNA Insider!
Peace.
------------------------------------------------------------
(February, 3, 2005)
From now on the TNA Insider will give you the ratings of TNA events, just recently the Raw is Ratings episode scored a 4.7 with the highest rated Raw being a 5.8. This is considerably good, considering the wars between NCW and TNA, the ratings aren't as high as they were 6 or 7 months ago(c-fed time).
But rest assured, TNA has beaten the ratings of NCW's last Nitro by a slight margin. It has also been confirmed that TNA Here to Stay has just sold out.
After RAW is Ratings this weeks many of the superstars went to an after party or a pre ppv party for TNA Here to Stay. It should be noted that Disturbed managed to chug back 32 bottles of beer. After this he got into a minor scuffle with TNA's own Madman but it was broken up before anything could esculate.
In other events, the fundraiser for Tsunami relief earlier this week went incredibly well and TNA has already donated all of it's earnings from the event plus an added bonus ammount of cash. TNA would like to thank all of it's fan's for attending the event.
Also RAW displayed the crowning of a new TNA X-treme champion, ending Innovator's 4 month reign. Mahagee now proudly displays the TNA X-treme title and he has been very greatfull, and recently left to visit family in Japan, along with Gerardo Fantana who just wanted to go along for the trip.
New talent in TNA is being brought up once again with the addition of "Impact Player" Juston Stoppable. Last week, James Steele was mentioned as being brought up from TNA training camps, well now he has a contract. Will the same repeat for Juston Stoppable who ironically has the same initials as James Steele? This should be announced in the next edition of TNA Insider.
Now TNA Here to Stay is comming shortly so we went to ask some of the fans who they were pulling for in the main event of the evening pitting MVP(champion) vs Innovator, and I must say the reaction was mixed. 10 of the fans I asked expect MVP to pull off a victory while the other 7 predicted that Innovator would fulfil his destiny. So, MVP is more predicted to win the match but the outcome could be totally different. Find out the truth at TNA Here to Stay live on ppv this month, Presonally PDD picks MVP to retain his title.
Peace.
------------------------------------------------------------
(January, 27, 2005)
TNA Here to Stay has been confirmed as the next ppv, all the superstars in the back are feeling very pumped about this ppv and so they should be. This ppv will test their loyalty to the company and the fans as they devote themselves to make this PPV awesome.
Alot of talk in TNA is who can we trust? With the departures of suchs superstars as Danny Electric, The Cock, Superslim, Joey Radd, RemyRed(Chet) and most recently Savior, management have been scheptical.
Savior probably had the toughest time while leaving TNA cause he's known backstage for stirring up trouble. This time he promised everyone, and tried to get on their good side by letting them know he wasn't going to defect.
He broke that promise and left to NCW but upon doing so him and TRO got into an altercation backstage. Apparently Savior was talking trash about TNA and TRO while going into personal issues. TRO shoved Savior out of his face and they began verbally assaulting one another untill the referees broke it up and told Savior to leave the arena soon, because not just TRO was pissed at him.
It's been a heated week in TNA, but on a lighter note many of the superstars are volunteering for a special autograph signing to raise money for Tsunami relief. To enter the autograph session, one must donate a minimum of $5.00 and you will recieve an autographed picture of a TNA superstar. MadMan Innovator, PDD, Azriel, the Dude and Disturbed are all confirmed to be at the show but expect others to be there as well.
A new star has come to TNA known as James Steele, we've seen alot of him since he debuted but will he become a regular in TNA or will he fade away like many who have stepped withing TNA? James Steele has been apart of the TNA training camp for quite sometime and has finally emerged in the playing field.
The Dub who has been touring around promoting his new Investors guide book is finally comming back to TNA. He has been off screen but was training within the TNA training camps and he's feeling better than ever.
This is all for the weekly TNA Insider, untill next time this has been Positively Donny Delight, Peace.
------------------------------------------------------------
(January,20,2005)
I decided to change the news on the front page to the INSIDER REPORT, discussing situations occuring backstage, between the NCW/TNA ungoing feud.
TNA Caption Day was a beauty, with a violent display by all the participants in the ppv. Since the other site has completed a full report on the site, I will comment on details regarding some of the superstars after the show went off the air.
Legend Killer was warmly greeted back into TNA by all the roster despite his departure just several months ago. He's said to be in very good condition, and happy with his return to TNA. He is also looking forward to feuding with Azriel in the near future.
Another occurence backstage must be noted, after TRO failed to regain his championship he quietly retreated back home. TRO is known for sticking around and partying with all the TNA roster no matter what happens during the PPV but he got really stomach sick after the match and couldn't stick around, or so he says.
Invisible, has crushed his laryinix(or however its spelt) after that volitile Hangman's ball with Innovator. He should be out of action for 4-6 weeks(TNA time). Invisible was however pleased with the outcome of the match, and in kayfabe he wished his best friend in TNA the best of luck pursuing his dream of becomming TNA champ. Dusty will most likely report his injury status on the next RAW.
MVP is said to be in great spirits after his match, and he's really optimistic about his feud with Innovator. Innovator and MVP have been pals since joining TNA around the same time over a year ago. By judging these guys on their abilities, I must say they're gonna pull off one hellovamatch at TNA Retribution (ill refer to it as that till K-man confirms)
That's about all for now in this weeks edition of TNA's Insider, check back in a week for your weekly resource. (PDD Smiles)
-------------------------------------------------------------------
(January, 13, 2005)
It's been a couple weeks since LC has given up TNA, or dropped from his position as GM. Since then there has been speculation that noone would be left to run the C-FED and all of the TNA superstars would be sent over to NCW.
But hope has arose since then when Dusty Desmarais took control over TNA, becomming the new GM of TNA. He has been able to recruit some fresh talent in Mahagee, Gerardo Fantana, and Zach Morris and expects to bring in some more. Dusty has been handling TNA in the credible manner in which it deserves.
He has proved to the TNA roster that he is going to keep the fed strong, and going for all of the TNA superstars, and the fans. Dusty is the third GM of TNA in the past few years(storyline) since TNA has been existent. He is not one to fall in the shadow of these GM's... Each GM brought a unique style to TNA, which the superstars have helped grow and adapt to.
With TNA Caption Day comming up, with a sweet card comming along(will change predictions when more info of card is presented). Allow PDD to do his prediction for the next ppv:
World Title Match - 60 Minutes Iron Man
MVP vs TRO:
Though TRO was the first TNA champion, and one of the innovators in C-Fedding.
And It has also been rumoured that TRO was defecting to NCW, but that certainly isn't the case. TRO proved to everyone he was sticking with TNA when he refused an NCW contract. TRO has also been eager to win back the TNA Championship, as we know he was the first TNA Champion.
But MVP is now TNA Champion and it's his time to shine. Both men are great technitions in the ring, but MVP is on a role right now. I expect MVP to pull off a victory in this match... Say 5-4.
Prediction Winner:MVP

World Title #1 Contender's Match
Innovator vs Invisible
I am slightly biased on this one, since Innovator has become a known enemy of mine. So I'll leave my predictions out of this.

IC Title Match
Zack Morris vs Azriel

Zack Morris is the new kid on the block who recently picked up the IC title on RAW. I don't think Azriel is prepared enough for this match in his mind. And I don't think Zack is going to lose the belt so soon.
Prediction: Zack Morris.

VB Title Match
Savior vs Madman

Both of these men are tough competitors, and due to popular vote, most people would think Savior is gonna pull off the victory. I predict this match will end in a no contest.
Prediction Winner: Noone.

Disturbed vs Mahagee

I went on a mission to discover the finest athlete in Japan, and I found Mahagee, at Dusty's request. He was somewhat relunctant to join TNA since he loved being Japan, but after some persuasion he agreed to come into TNA.
Anyway Disturbed is a tough competitor and former TPWWE World Champion. He and Mahagee have been at war with one another, where Disturbed's will is chaos and Mahagee's is peace. These two just don't get along. I predict Disturbed will get the better of Mahagee with some sort of cheap tactic.
Prediction Winner:Disturbed.

Nowhere Man vs LC
This match leads back to Forum Mania II when LC screwed NM out of his contract and the TNA championship. Well, just like LC returned that night from being retired; NM returned to aid Innovator on his quest at TNA gold since being screwed so many times out of his chances.
Anyway, this match is about NM and LC. LC is personally a great friend of PDD's but I don't think LC is prepared for NM. Apparently NM has been training through the months hes been out of action, and is pumped to take LC out... And it is NM who is going to get revenge.
Prediction Winner: Nowhere Man.
-------------------------------------------------------------------
(December, 31, 2004)
Since I left off, Invisible was screwed out of the TNA championship. What seemed to be a prominent night in TNA, The Cock was set to regain his title from the reigning and defending TNA Champion; Invisible. Cock earned his spot under a specific technicality. The Cock won a caption contest prior to RAW is Attitude and Outsider came out to introduce the winner and declare that there be a TNA Championship match tonight.
Invisible wasn't expecting such a challenge especially after sustaining injuried from the Hell in a Cell just a week beforehand. The match was solid, until it came into the conclusion. The last five minutes of the match were very controversial. The Cock had accidently tossed Invisible into the referee which knocked the ref out.
LC used this opportunity to grab a chair and proceed to swing the chair at the Cock's head. LC was no match, and got caught up in the Cock Bottom. The Cock was really pumped so he planted Invisible with the spinebuster and lined him up for the Money shot elbow. As he ran across the ropes, Innovator appeared and planted the Cock with the last exit!
Fans were irate as Innovator helped Invisible to his feet. These two would exchange smiles until... Last EXIT to Invisible. Innovator obviously made his decision to not join Invisible's coalition with LC. To put the icing on the cake, Innovator rolled the Cock on top of Invisible and woke the ref up to count the pin and hand the title over to the new TNA CHAMPION as The Cock picked up the title and the victory.
This wasn't expected as MVP and Invisible was on everybody's agenda for Clash of the Captions. Invisible wouldn't allow The Cock or Innovator to get away with what they just did.
Invisible would demand retribution, and for a chance at his title shot but the Cock continued to ignore Invisible's demands. It was LC who decided a fatal four way would be most fitting for Clash, and so it became. Invisible vs MVP vs The Cock vs Innovator.
All these men have been at each others throats, though the real feud between champion and challenger is MVP and The Cock... And the real feud between fromer friends is Invisible and Innovator. Would either of these men dethrone the Cock from his title reign?
In other recent news, the fate of TNA may be no more. LC is planning on dropping his company along with all the superstars in the hands of HHHitler. It is reported that Clash of the Captions will be the final ppv of TNA. Expect this ppv to be huge, and you can guarentee The Cock will not be champion after TNA Clash of the Captions
-------------------------------------------------------------------
(December, 14, 2004)
At TNA Raining Blood everyone was in for a real treat, and what they didn't realize was the plan between Invisible and LC.

Allow me to unveil some truth: LC and Invisible have had alot of tension between one another in recent months. Where could this feud possibly go cosidering Invisible was under contract for LC, it was LC who had creative control over Invisible. He could decide whether Invisible compete on ppv, in what caliber and whether he could compete at all.

Invisible and LC had a rivalry that lead LC to winning the Nobodies tag titles in a 3 on one beat down apon Invisible. The fans really got behind Invisible in support of his defiance towards LC... Invisible tried everything to get back at LC for costing him his tag titles, and for interfering in his matches.

Innovator, along with 6 other TNA athletes were going for the Cock's gold while Invisible was deprived this shot. Invisible was furious for not being included and it just so happened that he would get his chance. See, Innovator and Evil Rick had a match, though Innovator wasn't completely cleared to get in the ring and fight, he did so anyways. What happened after the match when Innovator defeated Evil Rick was vicious and sickening.

Evil Rick smashed Innovator's leg apart, disallowing Innovator to compete in the mega main event at RB. This was Invisible's opportunity and relunctantly Innovator gave Invisible permission to take his place if LC confirmed... Relunctantly LC agreed it was only best.

Invisible's effort lead him straight into the Hell in a Cell where LC proposed he be the Cock's bait... The occurences that transpired were quite the contrary to what you might think. Just before the 8 man hell in a cell, Invisible revealed he had Money Inc locked in their locker room, so they would not interfere in the main event. The Cock shrugged it off and told LC to forget about them.

The 8 man Hell in a Cell was on, and to speed this up, here were the eliminations in this order: Chet Cheesecake eliminated by Azriel. Azriel eliminated by The Jackal. The Jackal is eliminated by Danny Electric(nice patter so far). Paul Carrigan and Superslim eliminated each other at the same time. Danny Electric eliminated by Invisible.

All right, it's down to Invisible and The Cock... immediatley they go at it in the ring and eventually the Cock reverses a closeline into the Cock Bottom. LC gets in the ring lined up to whack Invisible... SWERVE: LC nails the Cock across the skull. Invisible and LC share a laugh as Invisible pins the Cock to become the new TNA Champion!

That's how it all went down this fateful night, with Invisible forming an allegiance with the man everyone thought he had despised. LC and Invisible later admitted it was one elaborate scheme to get back at the Cock... Now on Raw is Attitude LC will deliver a detailed version of why he turned his back on Money INC, and the Cock.

Check in for TNA Raw is Attitude for a special Mark Mass edition(beginning of Mark Mass holidays)

-------------------------------------------------------------------
(December, 7, 2004)

It's been awhile since the site has been updated but to catch up on a few things, here I go. So The Nobodies have lost the tag team titles at Intoxication, with LC and Outsider taking them.

Fact is, the Nobodies still deserve those tag team titles. LC and Outsider wrongfully stole those tag titles in a three on one beatdown on Invisible as Innovator was unable to aid his partner in the match.

Innovator's leg was shattered at Intox, when he fell off a 40 foot high Hell in a Cell. Regardless of his injuries, Innovator still managed to succeed at winning the X-Treme championship belt. As mentioned earlier, he was unable to walk after the match without severe pain.

Since losing the titles, Invisible has been on a rampage when he came down to the ring on Raw is Attitude, he immediatly started choking the life out of LC, until Big Slow interfered and chokeslammed Invisible's lights out.

To add to LC's discrimination towards Invisible he did not include him in the Hell in a Cell, much to Invisible's dismay. Invisible wouldn't let LC's actions rest as later on in the night he proved that he's certainly a force to be reckoned with as he set NCW's ring on fire in the main event.

Now it is signed for Invisible to face the Big Slow at Raw is Gangster. As for Innovator, he will be competing against none other than Evil Rick. Innovator will need this match as a warm up for the Hell in a Cell since he and 6 other competitors will try and capture the Cock's gold at Raining Blood.

------------------------------------------------------------

(November, 28, 2004)


Just moments after TNA Intoxication, which had turned out being an enormous event. This ppv featured eight matches with the X-treme title being defended by Azriel against Innovator. The match was extremely volitile, which added to the climate since this was a HELL in a CELL. The finishing of the match came when Innovator caught Azriel who was comming down from the top rope in the last exit to win the X-treme title back. After the match, the Jackal made his presence known when he tackled both Azriel and Innovator.

Matches on the ppv also included; Slim vs Shaggy where Slim picked up the controversial victory. The Dub versus Danny Electric, where the Dub won with the help of Mr. Marcus. It was revealed that Innovator may have injured his leg severely in the Hell in a Cell.

At this point of the ppv it was time for the tag team championship, which was undoubtably an unfair situation since it pitted Invisible versus Outsider and LC. Invisible wouldn't settle without a fight, but that wasn't enough to hold Money Inc down. Money Inc eradicated their authority in this match to guarentee victory amongst themselves. Eventually Money Inc picked up the victory after Big Slow came down and delivered a huge chokeslam to know Invisible down for the pinfall.

The rest of the PPV isn't related to the Nobodies, so I'll give some brief descriptions: Splaya won the Money Inc gauntlet match where he defeated IRS, Donald Trump, The Edge and Donald Trump. Jackal had no opponent for the ppv and was attacked by Azriel... Jackal eventually got the upper hand and annihalate Azriel. TRO pulled off a victory over Evil Rick after executing the Rude Awakening. The Cock defeated Paul Carrigon after some distractions from Money Inc, and Superslim. Also, MVP defeated Dazz Dupree(revealed as mystery man) to earn his spot back on the Raw is Attitude roster.

Since LC and Invisible had their altercation, it's been evident that LC is using his creative powers to hold down a true talent. Until Raining Blood, what's likely to come is unexpected but I can assure you that LC and Invisible's buisness is not through yet.

------------------------------------------------------------

On the past two Raw is Attitude, the Nobodies have had two successful tag team victories. The most surprizing aspect in their victories came when LC would run into the ring and deliver the LCKO to their opponents.



What is it of LC's buisness to constantly interfere in the Nobodies tag team title matches. Could it be that LC is trying to humiliate the Nobodies by demonstrating that they can't even control their own matches?

More news regarding the Nobodies has become more evident recently. At Intoxication, Innovator will have the opportunity for the X title. How will this affect their tag team match where they don't even know who their opponents will be? Innovator must compete in two matches in one night. Will his fatigue allow failure in their tag team title contest?

It is uncertain whether Innovator is going to be in the condition to compete in his tag team title contest after the Hell in a Cell. The only person that can decide Innovator's fate, is himself. He will definately not be 100 % going into the tag team contest, and that's definately going to weaken the Nobodies.

LC is taken control of TNA and at Intoxicated it appears that he wants nothing more than the Nobodies to lose their titles, and this question arises once more. Why would LC be assisting the Nobodies if he want's them to fail... Could it be that LC has been saving the Nobodies for this one special contest, to allow this new team gold before anyone else can recieve a chance.

LC will address the situation at hand tomorrow evening. So stay tuned for further developments on this news story.

------------------------------------------------------------

(November, 13, 2004)

One might think Cock Bottom was a tragic night for the Nobodies as they lost their X title but what transpired during the match could have torn any team apart. Invisible got so frustrated with the match that he pulled out a baseball bat and attempted to whack Azriel across the skull, he failed attempt let him to whacking his own tag team partner, Innovator. Which lead to the finish, as Invisible was looking over Innovator he was knocked down with the crossface and forced to tap out.

The night after Cock Bottom witnessed the release of PDD from TNA. As PDD appeared that night to deliver his promo concerning the Nobodies defeat against Azriel the night prior. He was met by LC, and not the Nobodies. LC showed up in the ring along with the Cock to deliver a career threatening message; PDD was fired for not controlling the Nobodies. PDD's reaction to this news was unexpected from such a mellow mannered individual, he snapped the possitive cutter on LC and took him out, as well as the Cock who tried to attack PDD.

The Nobodies showed up later on and showed concern for PDD who was recently fired. They realized PDD really helped the Nobodies in the long run with his insightful wisdom, and his managing skills. The Nobodies declared themselves stable and confident in themselves, and Innovator had no hard feelings towards Invisible for costing him the X title at Cock Bottom.


To test their team, the Nobodies will be defending their tag team championships on Raw Is Attitude against the new X title champion: Azriel, and his buddy Splaya. These guy's couldn't capture the title a month ago. Tonight they have a second chance against the cohesive unit known as Nobodies. Will Azriel prevail in tag team competition as he did in singles? Or are Splaya and Azriel a failing excuse for a team. Find out on Raw Is Gangster this Wednesday.(I believe thats when)

-----------------------------------------------------------

A new era has risen in TNA. An attitude has been brewing throughout TNA ever since one group of Nobodies stepped up to the man in charge. This group consisting of Innovator and Invisible oppose authority, and despise the man who calls himself Loose Cannon.

To demonstrate the hatred Invisible has toward's LC he has attacked him in TNA and stolen the Cock's gold, whom is apart of the elaborate group known as Money Inc.

Personally, Money Inc represents the nazi era in TNA, and the real attitude within TNA lies within the Nobodies. Invisible has stepped up and won the Cock's prestigious title only to have it revoked by none other than LC. The championship may not have changed hands tonight but one thing's for sure; Invisible had the Cock defeated, and it's only a matter of time that the Cock is forced to have the title over to the Nobodies.

The Naitch says these matters between Invisible and LC are OOC, and he couldn't be more right. LC is an arrogant son of a bitch, who dictates everything involved in TNA, and in the end it will no longer be LC who runs TNA, it will be none other than Nobody.

-------------------------------------------------------------------
(November, 3, 2004)Behind the scenes of TNA there has been many over-reacted claims made by Paul Carrigon(Savior). Paul has been documenting his conversations with Invisible, and tried using them against Invisible, creating much propaganda.

Fact of the matter is, Paul contacted Invisible just to introduce himself over AIM a month or so ago. After this time, Paul think's it's all right to call me Marky. I despise that name, and I have told him on several occasions. It's really been pissing me off

When I confront Paul about this he includes a conversation him and I shared and added it on his site. Paul uses cheap tactics to try and make himself look good without sharing the whole truth.

See, awhile ago Paul purposely excluded the Xtitle holder(s), and history because he feel's it's not worthy to be recognized. After I reminded him what the history was, and who the champions are, and were. He add the Xtitle line in very small writing, and leaves off the current champions on the title holders page. And to be a dick about it, he asks me to add Forum Mania II results. I refused to do so, so he flips out at me like a maniac.

Now, Paul is trying to stir trouble between Innovator and myself, claiming that there's a poll, and the results are in. I've been stealing the spotlight, or holding Innovator back? I don't think so, and neither does Innovator. Besides, there was no poll on the TNA website, so he's just making shit up.

To say there has been turmoil between Paul and I, I would say yes and no, but Paul likes to exagerate the truth, and manipulate to make himself look better. The reason why my news story is focused around Paul's accusations, is to help the public understand the so called controversy between Invisible and
Savior.
------------------------------------------------------------

The Nobodies are set to defend their tag titles at Raw is gangster this week against Azrial and SPlaya. The Nobodies victory is inevitable. Since the alliance of Innovator and Invisible, success has found it's way in their dark, and miserable world.

In recent turn of events, PDD made his arrival in TNA. In his first night after Forum Mania II, PDD shocked many fans when he announced that LC had assigned him to be manager of the Nobodies. PDD took this news with delight, as any optimist would. However, the reaction of Innovator and Invisible, let's just say they were more puzzled by this notion.

Will PDD and the Nobodies work as a cohesive unit? Stay tuned for RAW is Gangster to find out more, as PDD will be there live.

------------------------------------------------------------
October 31, 2004


The Nobodies; A rising success story.

Innovator and Invisible captured the tag team championships after defeating MVP and Radd on the RAW is Gangster, prior to Forum Mania II.

Moreover, Invisible and Innovator both won the TNA X title at Forum Mania II against LK. Thus collecting a total of 3 championship belts devided four ways.

Distributed in part by TNA.